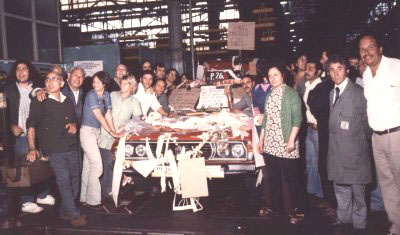 The last P76 leaves the production line in CAB1.

A lot of smiling faces, but this was a very sad day for all those who had worked so hard.
Most of the signs are not congratulatory,but quite derogatory to David Abell who was despised by the workers.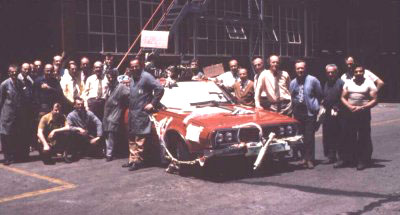 Outside CAB1 with the factory management, foremen and supervisors.